Filesystem Node RxStorage (beta)
The Filesystem Node RxStorage for RxDB is built on top of the Node.js Filesystem API. It stores data in plain json/txt files like any "normal" database does. It is a bit faster compared to the SQLite storage and its setup is less complex. Using the same database folder in parallel with multiple Node.js processes is supported when you set multiInstance: true while creating the RxDatabase.
Pros
Easier setup compared to SQLite
Fast
Cons
It is part of the RxDB Premium plugin that must be purchased.
It is in beta mode at the moment which means it can include breaking changes without a RxDB major version increment.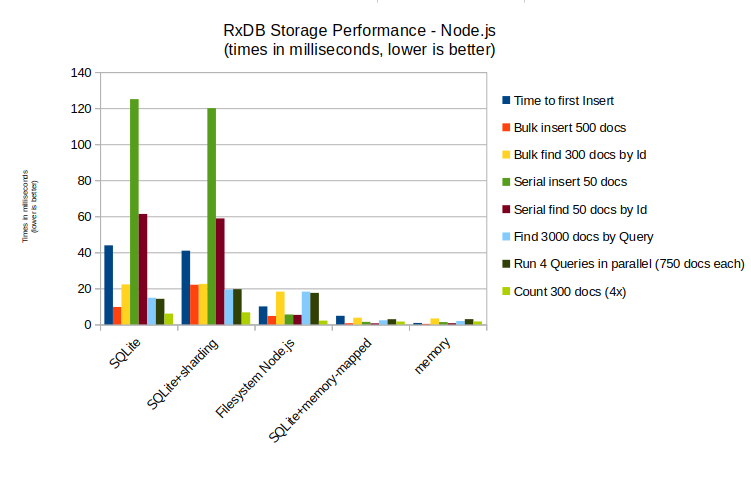 Usage
import

 {
    createRxDatabase
} from 

'rxdb'

;


import

 { getRxStorageFilesystemNode } from 

'rxdb-premium/plugins/storage-filesystem-node'

;



const

 myRxDatabase = await createRxDatabase({
    name: 

'exampledb'

,
    storage: getRxStorageFilesystemNode({
        basePath: path.join(__dirname, 

'my-database-folder'

),
        

/**
         * Set inWorker=true if you use this RxStorage
         * together with the WebWorker plugin.
         */


        inWorker: 

false


    })
});


/* ... */